Monday, January 19, 2009
Bad News
First X's goldfish died. He was really sad about it on Sunday and cried. We flushed him down the toilet and X and O said goodbye to him. That fish was about 4-5 inches long and almost 2 years old. Then this morning I got a phone call from my mom that my grandma died. This is the grandma that lives in Guatemala, the one that raised me until I was nine and I called her Mama. She had been sick for a while so we knew it was coming but it still hurts. I really wish I could have been there to see her one last time, but I don't think I could have seen her so sick. I want to remember her how she was when I was younger. I remember her giving me baths when I was really little and making me food. Sending me out to the store to get eggs or things we needed. Giving me extra money so I could get some candy. I remember when she came to visit me here when I was 11. She got to see snow for the first time. She's very old-fashioned and refused to wear pants. So she had stockings on and her dress. She also made clothes for my dolls. She also made me a cute apron, which I still have and my kids now play with. I really wish that I had more pictures of her. I think I might make a scrapbook of the pictures I do have as a way to remember her.
Royal Wedding - Meg Cabot For Princess Mia, the past five years since college graduation have been a whirlwind of activity: living in N...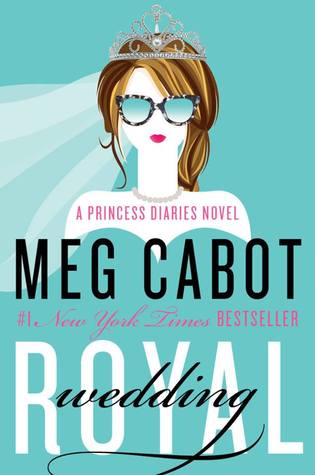 We went to Dan's work retreat last week and stayed at Chase on the Lake in Walker, MN.  Something we didn't know about before we st...

Big Red Tequila - Rick Riordan Everything in Texas is bigger...even murder.  Meet Tres Navarre...tequila drinker, Tai Chi master, unlic...