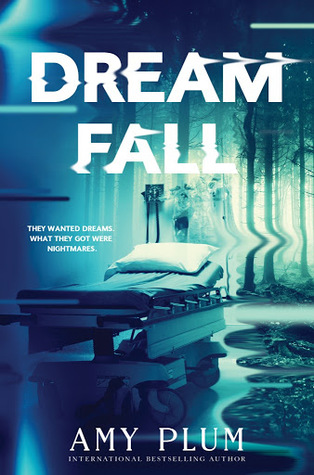 Cata Cordova suffers from such debilitating insomnia that she agreed to take part in an experimental new procedure. She thought things couldn't get any worse...but she was terribly wrong.
Soon after the experiment begins, there's a malfunction with the lab equipment, and Cata and six other teen patients are plunged into a shared dreamworld with no memory of how they got there. Even worse, they come to the chilling realization that they are trapped in a place where their worst nightmares have come to life. Hunted by creatures from their darkest imaginations and tormented by secrets they'd rather keep buried, Cata and the others will be forced to band together to face their biggest fears. And if they can't find a way to defeat their dreams, they will never wake up.
3/5 stars (liked it)
I didn't think I would like this book as much as I did. The perspectives changed from Jamie, who is a pre-med student observing the experiment to Fergus and Cata who are stuck in the nightmare. It was interesting to see how the kids trapped figured things out as well as know what was going on in the outside world. The ending just let me hanging and I will definitely read the next one.