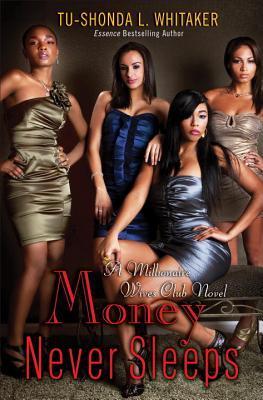 The bling is brighter, the drama is amped up, the delicious beauties from Tu-Shonda's Millionaire Wives Club are back for a second season of backstabbing, divorce parties, and family sagas.
Lights, camera, action!
Milan, Jaise, and Chaunci are the gorgeous, high-rolling divas starring in the hit reality show Millionaire Wives Club. As they struggle with love, lies, lust, and the pressures of sudden fame, their friendships turn into catfights that keep the cameras following all their malicious moves.
Milan is finally engaged to Kendu, the man of her dreams, and though things look perfect on the outside, distrust and jealousy are crumbling their romance. Jaise has found the love she so desperately craves, but her son, Jabril, remains the No. 1 man in her life--for better or for worse. And Chaunci, the independent, single mom who doesn't feel she needs a man, is contemplating taking the plunge into a deep love affair--but will the man she chooses have room in his life for her? Add to this crafty cast Vera, a venomous new vixen who plays the game better than any of them, and you've got a season even more scintillating than the last.
I love that I already knew most of the women. But even though all seem to be happily ever after in the end of the first book, not all is as it seems. Milan and Kendu are having problems and it takes Milan most of the book to say "enough!" Jaise is happily married to Belal but her son Jabril is such a screw-up that he gets between them. Not just her son but the way Jaise keeps bailing him out. Chaunci said "no" to Idris when he proposed and now she's regretting it. Vera, I did not like her very much even at the end. Overall a great drama and all the women are nasty to each-other!