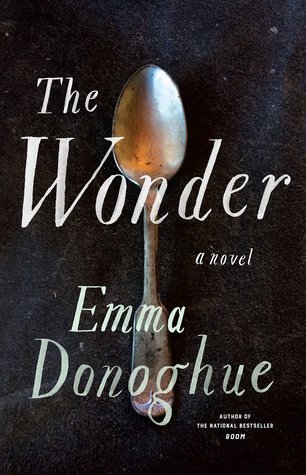 In the latest masterpiece by Emma Donoghue, bestselling author of Room, an English nurse brought to a small Irish village to observe what appears to be a miracle-a girl said to have survived without food for months-soon finds herself fighting to save the child's life.
Tourists flock to the cabin of eleven-year-old Anna O'Donnell, who believes herself to be living off manna from heaven, and a journalist is sent to cover the sensation. Lib Wright, a veteran of Florence Nightingale's Crimean campaign, is hired to keep watch over the girl.
Written with all the propulsive tension that made Room a huge bestseller, The Wonder works beautifully on many levels--a tale of two strangers who transform each other's lives, a powerful psychological thriller, and a story of love pitted against evil.
At times I just wanted to smack Anna and tell her to eat! Other times I wanted to smack her parents and the whole community for allowing an eleven year old to make a decision like that. I found myself both disgusted and intrigued by this story. The ending although expected, wrapped things up a little too neatly. I was hoping for a different ending. This story really makes religion seem way out there and how far people are willing to go for sacrifice. Overall it was well written.