This is a series I've been reading since last year. It's an adult series by Richelle Mead. She is the author the Vampire Academy Series and this is the Georgina Kincaid Series. This is from Richelle Mead's Website:
Vampire Academy Series
Two races of vampires walk our world. The Moroi are alive and wield elemental magical, while the Strigoi are undead and evil--feeding on the innocent to survive. Rose Hathaway--a half-vampire with poor impulse control--is training to be a bodyguard for a Moroi princess. Learning to decapitate and stake is hard enough, but Rose's real danger may lie in an illicit romance with one of her instructors...
This is Richelle's only young adult series. It's received honors from the American Library Association and been on the New York Times and USA Today Bestseller lists.
As if love wasn't hard enough! Imagine not being able to touch your boyfriend without sucking away his soul. Welcome to the world of Georgina Kincaid, a reluctant succubus who always seems to find herself in the middle of supernatural intrigue...
This adult urban fantasy series marked Richelle's debut as a published writer. NYT Bestselling author Jim Butcher had this to say about Succubus Blues: ""...an engaging read, with an unusually tangible, believable, living story world, featuring a protagonist of unexpected depth and sympathy."
The books are as following for the Georgina Kincaid Series: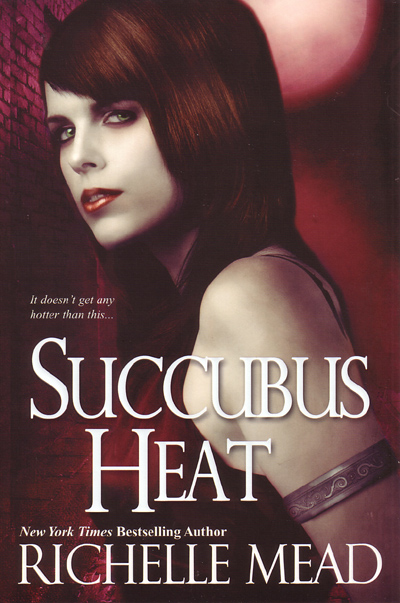 Succubus Revealed (September 2011)
So far I have only finished the first three and I'm currently reading the fourth one, Succubus Heat. They are really fast reads and really addicting. I highly recommend them.