I meant to write this yesterday but the day got away from me and I didn't get a chance. Then at 8:30pm last night I realize I forgot to record The Vampire Diaries season premiere. So I'll have to watch it online. Here's what I'm planning to watch this season.
The Vampire Diaries - It's on the CW and it's season 2 and I plan to record it since it's on at 7pm and it's too scary for the kids to watch. The show is based on books written by L.J. Smith. I've read the first 4 and attempted to read the 5th and hated it. The series is based on them but many things have changed and I like the changes made. We left off last season with Katherine coming back, Elena's brother possibly becoming a vampire.
Psych - When it comes back for the second half. It is currently on season 5 on USA and I watch it online since I don't have cable. I just finished the summer finale yesterday and can't wait. Juliet kissed Shawn but she has a boyfriend!
True Blood - Season 3 finale is this Sunday and I'll be watching it online. This show is based on the Southern Vampire Series by Charlaine Harris. I've read all the books and they have kept many things from the books and the changes they've made I'm happy about.
Survivor:Nicaragua - I don't even know what season this is but I have been watching this show for a few years. I'm not an avid watcher but I catch most of the episodes. This season they have moved it from Thursday nights to Wednesday nights. The season begins Wednesday, September 15th on CBS.
Chuck - This is the fourth season and I hope it's good. The season begins Monday, September 20th on NBC. We left off last season with Chuck's dad dying, him finding out his mom is alive, he quit being a spy and he's going to search for his mother who will be played by Linda Hamilton.
The Event - It will premiere after Chuck on NBC and there's really nothing else on so I might check it out.
Glee - Season two will premiere on Tuesday, September 21st on FOX. I am still catching up on Season 1 online and I'm totally hooked on the show.
The Big Bang Theory - This was a show that I only watched occasionally but I managed to watch all 3 seasons this summer and I LOVE it! So I plan to watch Season Four premiere on Thursday, September 23rd on CBS. The show was always on Monday nights when I watched Chuck and Heroes so I always missed it.
Grey's Anatomy - I still watch this show but not totally crazy about it. It will premiere Thursday, September 23rd on ABC.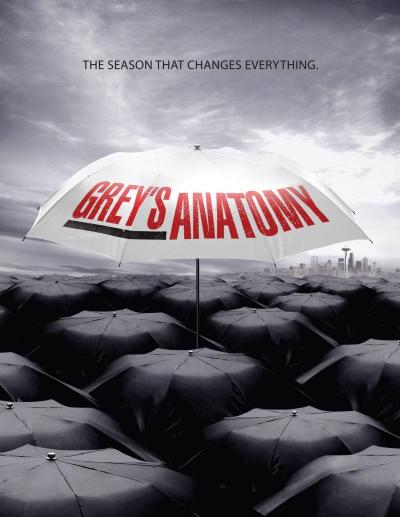 Fringe - The third season will begin on Thursday, September 23rd on FOX. The show first appealed to me because it looked similar to The X-Files (a show I watched even after Mulder left) and it has Joshua Jackson (Pacey from Dawson's Creek). It's a good show and one that Dan and I enjoy to watch together. Last season ended with AltOlivia coming to our world and real Oliva being stuck in Alternate Universe. Of course nobody knew about the switch.
Supernatural - I'm excited that this season will be more similar to season 1. Just the Winchester boys killing a monster each week and no more Apocalypse. They moved to show from Thursdays to Friday, it will premiere Friday, September 24th on CW. We left off last season with Sam letting Lucifer in and trapping him. Assuming Sam was dead, Dean went to his girlfriend to help raise a boy he believes is his son. But at the end we see Sam watching Dean eat dinner with his family. So Sam did not die and somehow came back.
Desperate Housewives - My nighttime soap opera that I watch Sunday nights when there's nothing else on. It premieres Sunday, September 26th on ABC.
No Ordinary Family - Reminds me of The Incredibles and Heroes and looks interesting so I'll be watching. It premieres Tuesday, September 28th on ABC.
So here is how my schedule looks:
Mondays - Chuck, The Event & Hawaii Five-O (watch while airing)
Tuesdays - Glee (record since Dan won't watch it), No Ordinary Family (watch while airing)
Wednesdays - Survivor:Nicaragua (watch while airing), Psych (watch online)
Thursdays - The Vampire Diaries (record), The Big Bang Theory (watch while airing), Fringe (watch while airing), Grey's Anatomy (watch online)
Fridays - Supernatural (record)
Sundays - Desperate Housewives (watch while airing)