Monday, September 20, 2010
Monday Night
I'm excited for the return of Chuck tonight. Most of my new shows are returning this week so I'll have a busy week. Last week I watched the finale of America's Got Talent. A show I started watching last year because there was never anything on. The kids like that show too. But I flipped back and forth between that and Survivor. It's no big deal to miss the first few episodes anyway. I also caught up on two episodes of The Vampire Diaries. I'm not sure I like that Caroline is now a vampire too. I mean is the whole cast going to turn into a supernatural being (witch, vampire, werewolf). Last night I watched the season finale of The Gates. I'm pretty certain the show won't be back next summer and it kind of did end. But tonight it's Chuck and I might check out The Event. The event is probably people watching the show. I feel a cold coming on (stuffy nose and sore throat) so not sure how late I'll be staying up. Also on this week is Glee, The Big Bang Theory, Grey's Anatomy, Fringe & Supernatural. I finally got caught up on Glee last week so I'm all set. So sad that True Blood is over. I don't like how they did the Fairies. Also Psych won't be back until November. I'll try to post tomorrow on my thought of Chuck.
Money Never Sleeps - Tu-Shonda Whitaker The bling is brighter, the drama is amped up, the delicious beauties from Tu-Shonda's Milli...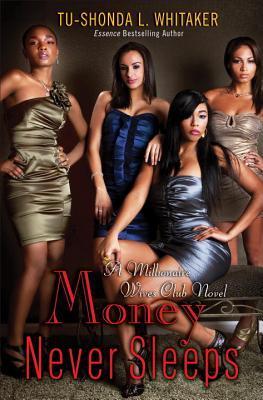 We went to Dan's work retreat last week and stayed at Chase on the Lake in Walker, MN.  Something we didn't know about before we st...

 Talking as Fast As I can: From Gilmore Girls to Gilmore Girls, And Everything in Between - Lauren Graham In this collection of persona...