Monday, March 24, 2008
Happy Easter - a little late
We had a nice Easter. I took friday off and we went to MOA. We walked through Nickelodeon Universe and it's a really big advertisement. They have a bunch of Nick themed rides and statues of SpongeBob and Backyardigans and other Nick characters. Xavier liked it though. We didn't go on any rides, just walked through. We ate in the food court so nothing big. Then that afternoon Olivia had a doctor's appointment. She's fine, but she got 5 shots. Yep 5 shots! Poor little girl. She still has red marks on her legs from them. Then Saturday we ran to St. Target and bought nothing fun. Just stuff we needed. Sunday we went to in-laws and the kids missed their naps. We got home and Xavier said his tummy hurt from all the candy he ate. I think he has more candy than at Halloween! We watched Transformers (we own and and have already seen it). Xavier really got into it this time. He loves playing with tranformers at grandma's house. Then back to work today. :( Arghh, it's Monday and the weather is cold.
Royal Wedding - Meg Cabot For Princess Mia, the past five years since college graduation have been a whirlwind of activity: living in N...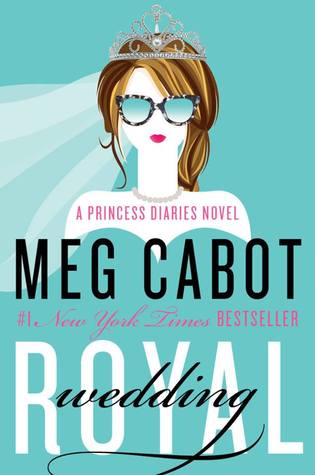 We went to Dan's work retreat last week and stayed at Chase on the Lake in Walker, MN.  Something we didn't know about before we st...

Big Red Tequila - Rick Riordan Everything in Texas is bigger...even murder.  Meet Tres Navarre...tequila drinker, Tai Chi master, unlic...