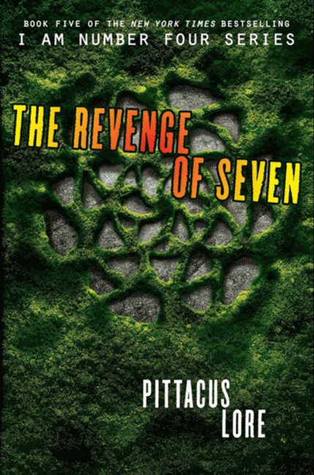 The worst was supposed to be over. We were reunited after a decade apart. We were discovering the truth of our past. We were training and getting stronger every day. We were even happy...
We never imagined the Mogadorians could turn one of our own against us. We were fools for trusting Five. And now Eight is lost forever. I would do anything to bring him back, but that's impossible. Instead I will do whatever it takes to destroy every last one of them.
I've spent my entire life hiding from them, and they've stolen everything away from me. But that stops now. We're going to take the battle to them. We have a new ally who knows their weaknesses. And I finally have the power to fight back.
They caught Number One in Malaysia.
Number Two in England.
Number Three in Kenya.
And Number Eight in Florida.
They killed them all.
I am Number Seven.
I will make them pay.
4/5 stars (really liked it)
This book was told from the point of view of Six, John Smith and Ella. I really liked that they were all fighting the Mogadorians. I especially like that Adam (the good Mogadorian) has become such a large part of the Loriens. Also fighting along side them is humans like Sarah, Sam and Mark. There were so many things going on with all the characters. I also learned to hate Setrakus Ra even more. Although we do learn a little background on who he really is. And also there was a lack of BK in this book, I missed the little guy. I can't wait to read the next book.