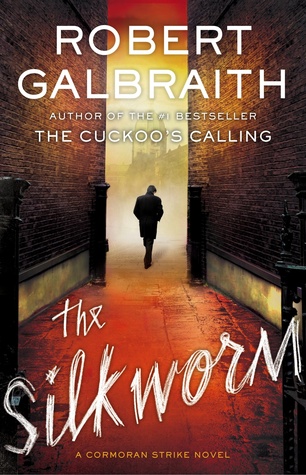 When novelist Owen Quine goes missing, his wife calls in private detective Cormoran Strike. At first, Mrs. Quine just thinks her husband has gone off by himself for a few days--as he has done before--and she wants Strike to find him and bring him home.
But as Strike investigates, it becomes clear that there is more to Quine's disappearance than his wife realizes. The novelist has just completed a manuscript featuring poisonous pen-portraits of almost everyone he knows. If the novel were to be published, it would ruin lives--meaning that there are a lot of people who might want him silenced.
When Quine is found brutally murdered under bizarre circumstances, it becomes a race against time to understand the motivation of a ruthless killer, a killer unlike any Strike has encountered before...
3/5 stars (liked it)
This was good but I don't think as good as the first book. Although we learned more about Cormoran and also Robin. Also we learned a little bit about Cormoran's ex-fiance. The killer at the end was not someone I even thought of. I love how Cormoran figured out who it was and how he explained things.