Tuesday, June 17, 2008
Books
I read Twilight by Stephenie Meyer a while ago. I think it was over a month ago. It was a really good book. Anyways I then reserved the second and third book in the series and I've been on a waiting list at the library forever! I just checked on the status and New Moon is in transit. Which means I'll have it in a day or two. I'm still waiting on Eclipse. I'm in line, 73 of 226. So that means there are 226 people that have reserved that book. They're making a movie out of Twilight and I think that's made the books popular. They're teen fiction books about vampires. I love reading vampire books. I also like vampire movies and stuff. I really liked that show Moonlight but Dan thought it was the stupidest show ever. I don't like the evil vampires but the vampires that have personality. It stinks though that Moonlight was cancelled. They kind of gave the show an ending. Mick (the vampire) ended up with Beth (the mortal). Why they cancel shows I like, I don't know. A while back they cancelled the show Invasion. Yet another show I started watching and ended after one season. At least I still have Lost, two seasons left. Also Heroes, looking forward to the fall. But for the summer I've got a ton of books I can read. So I am excited for finally be reading my new vampire book.
Money Never Sleeps - Tu-Shonda Whitaker The bling is brighter, the drama is amped up, the delicious beauties from Tu-Shonda's Milli...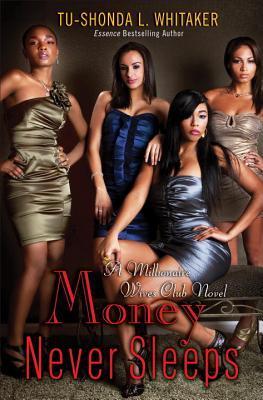 We went to Dan's work retreat last week and stayed at Chase on the Lake in Walker, MN.  Something we didn't know about before we st...

 Talking as Fast As I can: From Gilmore Girls to Gilmore Girls, And Everything in Between - Lauren Graham In this collection of persona...