The Accident Season - Moira Fowley-Doyle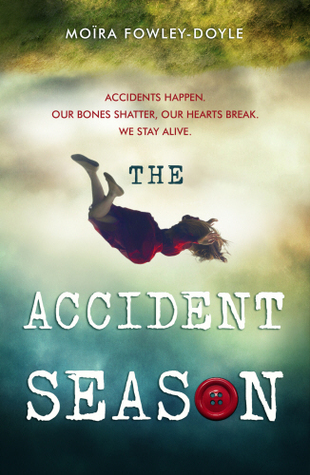 It's the accident season, the same time every year. Bones break, skin tears, bruises bloom.
The accident season has been party of seventeen-year-old Cara's life for as long as she can remember. Towards the end of October, foreshadowed by the deaths of many relatives before them, Cara's family becomes inexplicably accident-prone. They banish knives to locked drawers, cover sharp table edges with padding, switch off electrical items - but injuries follow wherever they go, and the accident season becomes an ever-glowing obsession and fear.
But why are they so cursed? And how can they break free?
This was a great book to read in October. Had a little bit of a spooky factor. I really liked all the twists and turn that kept me guessing. I loved all the characters but I wish the mom had been in it a little more. Overall a fast read.