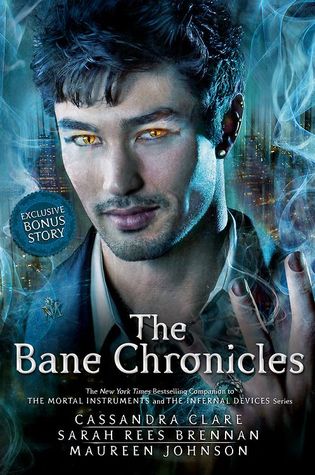 This collection of eleven short stories illuminates the life of the enigmatic Magnus Bane, whose alluring personality, flamboyant style, and sharp wit populate the pages of the #1 New York Times bestselling series, The Mortal Instruments and The Infernal Devices.
Originally released one-by-one as e-only short stories by Cassandra Clare, Maureen Johnson, and Sarah Rees Brennan, this compilation presents all ten together in print for the first time and includes a never-before-seen eleventh tale, as well as new illustrated material.
I loved reading about how Magnus got to know Camille and their relationship. Also his relationship with Santiago when he was first made a vampire. Loved seeing all the people and Shadowhunters that Magnus got to know over time. Especially the end stories with his first date with Alec and how he begins to help Clary.