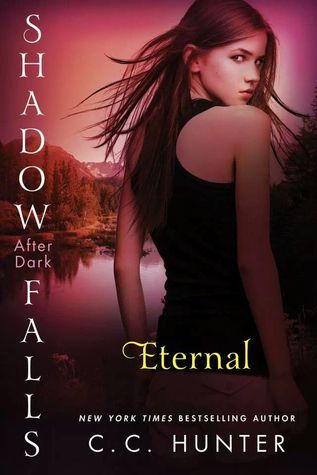 All her life, Della's secret powers have made her feel separated from her human family. Now,she's where she belongs, at Shadow Falls. With the help of her best friends Kylie and Miranda, she'll try to prove herself in the paranormal world as an investigator--all the while trying to figure out her own heart. Should she choose Chase, a powerful vampire with whom she shares a special bond? Or Steve, the hot shapeshifter whose kisses make her weak in the knees? When a person with dark connections to her past shows up, it'll help her decide which guy to choose--and make her question everything she knows about herself.
4/5 stars (really liked it)
I absolutely love Della and I'm so glad that she has her own series. I love her attitude and that she's actually such a softie on the inside. Chase is a tough vampire to figure out. It's obvious he cares about Della but he has his secrets. There was plenty of Burnett to make me happy and I love the interaction between Della and Burnett. The tension between the FRU and the Vampire Council is intriguing. I can't wait to see what happens next, especially with how the book ended.