Almost Midnight - C.C. Hunter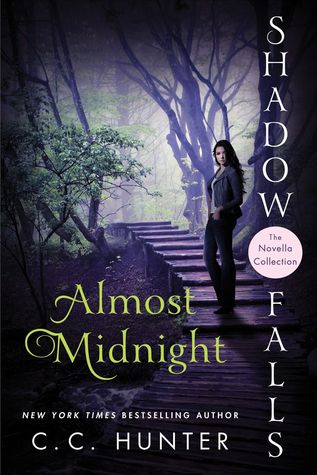 Novella Collection
Nestled deep in the woods, Shadow Falls is a secret camp where teens with supernatural powers learn to harness their abilities in the normal world.
Independent and strong-willed Della Tsang did not believe in vampires...until she became one. Chase Tallman is the newest member of Shadow Falls, but what made him into the sexy, mysterious vampire he is today? And what led him to Della Tsang? An for Miranda Kane, magic has always been something she's struggled with, but when an opportunity to test her powers takes her to Paris, she'll have to prove that she's a witch to be reckoned with and belongs at Shadow Falls.
I had previously read the first story. I loved seeing how Chase became a vampire. And what he was like as a human. We had heard his story in Della's After Dark Series but it was nice to see things from his point of view. Also learning more about Miranda and her family. Seeing Miranda as more than a witch that can't control her powers. Also Fredericka, the were we met in Kylie's Series. We see her background and see another side of her.