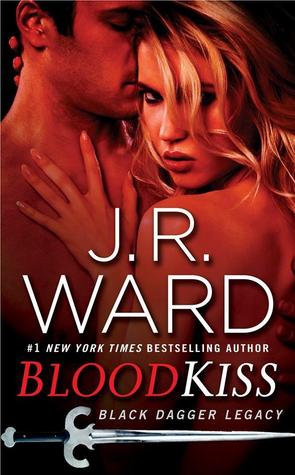 The legacy of the Black Dagger Brotherhood continues in a spin-off series from the #1 New York Times bestselling author...
Paradise, blooded daughter of the king's First Adviser, is ready to break free from the restrictive life of an aristocratic female. Her strategy? Join the Black Dagger Brotherhood's training center program and learn to fight for herself, think for herself...be herself. It's a good plan, until everything goes wrong. The schooling is unfathomably difficult, the other recruits feel more like enemies than allies, and it's very clear that the Brother in charge, Butch O'Neal, a.k.a. the Dhestroyer, is having serious problems in his own life.
And that's before she falls in love with a fellow classmate, Craeg, a common civilian, is nothing her father would ever want for her, but everything she could ask for in a male. As an act of violence threatens to tear apart the entire program, and the erotic pull between them grows irresistible, Paradise is tested in ways she never anticipated--and left wondering whether she's strong enough to claim her own power...on the field, and off.
4/5 stars (really liked it)
I actually really liked Paradise from the beginning. She grew up in a privileged life but doesn't see herself as above anyone, even those below her class. I love how even though this story is about Paradise we still see the brothers, even if it's mainly Butch and Marissa. I kind of miss seeing the rest of them. Oh and Fritz is always great as is Lassiter. Lassiter needs to have his own spin-off series! I am wondering if this series will have a different female lead in the next book or still follow Paradise.