Book Review: Vanishing Girls - Lauren Oliver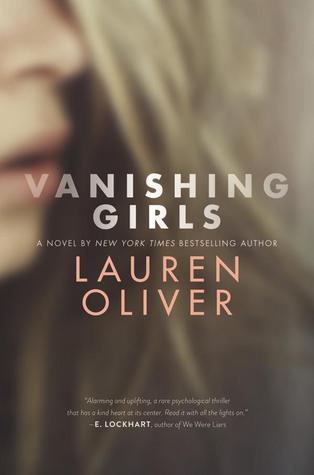 Dara and Nick used to be inseparable, but that was before the accident that left Dara's beautiful face scarred and the two sisters totally estranged. When Dara vanishes on her birthday, Nick thinks Dara is just playing around. But another girl, nine-year-old Madeline Snow, has vanished, too, and Nick becomes increasingly convinced that the two disappearances are linked. Now Nick has to find her sister, before it's too late.
Another good book from Lauren Oliver. This book is from Nick and Dara's point of view. It flips back and forth between before the accident and after the accident. Nick doesn't remember what happened to cause the accident. We learn what the relationship between Nick and Dara was before the accident. I like how Oliver links the disappearance of Madeline Snow with Dara.