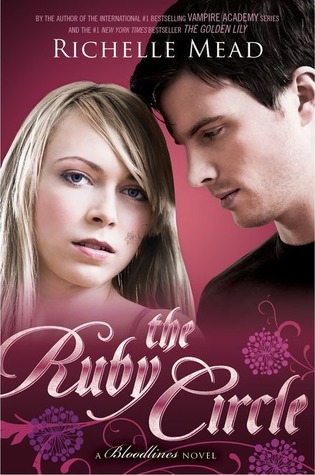 Sydney Sage is an Alchemist, one of a group of humans who dabble in magic and serve to bridge the worlds of humans and vampires. They protect vampire secrets--and human lives.
After their secret romance is exposed, Sydney and Adrian find themselves facing the wrath of both the Alchemists and the Moroi in this electrifying conclusion to Richelle Mead's New York Times best selling Bloodlines series. When the life of someone they both love is put on the line, Sydney risks everything to hunt down a deadly former nemesis. Meanwhile, Adrian becomes enmeshed in a puzzle that could hold the key to a shocking secret about spirit magic, a secret that could shake the entire Moroi world.
4/5 stars (really like it)
I LOVE Adrian and Sydney together, they are absolutely cute. They are both living in at court with Adrian's mother. It was so sad to see this series come to an end. It was great to see some old characters from the Vampire Academy series such as Rose and Dmitri. Of course the shocking thing that happens between Adrian and Dmitri is great. Also love how Sydney kicked butt and used her magic skills. I really liked the ending and it was even more great to see the epilogue that happened months later.